Start This Conversation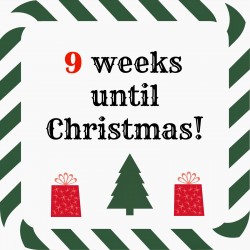 It is that time of year again - the countdown until Christmas!
This is often THE busiest time of year for many NNEP members and apparel decoration professionals. If you have not started to touch base with your customers about what they need to order as the end of the year approaches, now would be a good time to start those conversations!
Check in with your customers about what they will need:
Employee gifts
Customer gifts
Recognition gifts
Products for their personal gift-giving needs
In the conversation, make sure you offer ideas about the different kinds of products that you can provide - this helps IMMENSELY to position you as the provider of the goods, not just the decoration process on the goods. This could make a significant difference in your profits and on your bottom line come the end of the year!
As is often the case at the end of the year, inventory tends to run a bit thin on some products from many of the wholesale suppliers. In order to ensure that you can get the inventory you need for your customers, get their orders placed asap with your favorite NNEP Preferred Vendor wholesale suppliers. The sooner you place your orders, the better your odds of not running into inventory shortages.
If you need to "guestimate" how many of what sizes to order for a group, use the sizing scale information in your NNEP manual to order the amounts that are most likely to be correct per size with minimum overages.
NNEP members - If you do not have a copy of the size scale handy, let us know and we will send you another copy of this information!