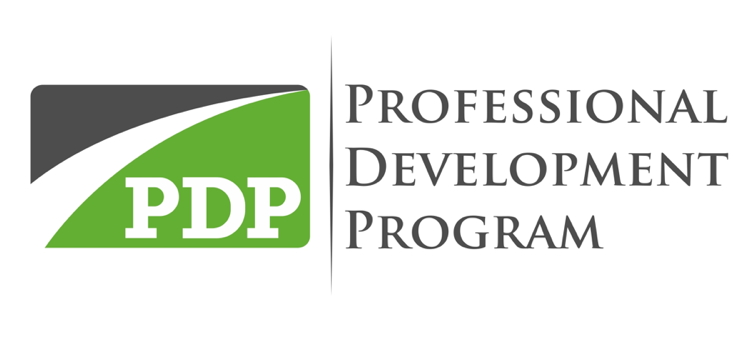 In the past, we believed that career development was something that ended when we graduated from high school or college. We believed that we had to build our professional, embroidery and apparel decoration skills on our own, from our own experiences. We now know that is far from the truth!
There is an ever-increasing need for us to keep learning, from the experiences of others as well as from our own experiences, so that we keep up with the rapid growth of information and the changing technology in our industry.
When you participate in the NNEP's Professional Development Program, you are proactively managing your potential for success by taking personal responsibility for your professional growth and development. Acquiring new skills and knowledge keeps you motivated. It sets you apart from your competition as a professional apparel decorator. This program acknowledges your investment of time and resources and recognizes your commitment to your growth and development as an apparel decoration professional.
Why participate in the NNEP Professional Development Program?
There are benefits for participating in this program for embroidery and apparel decoration professionals:
Gain recognition for your commitment to continuing your professional development as an apparel decorator

Add the Professional Development Program logo to your business cards, brochures and websites, establishing yourself as the expert to your customers
How to participate in the NNEP Professional Development Program
Participation in this new program is simple:
Enroll in the program by completing the Enrollment application online or at Embroidery Mart
Submit the classes you attend for verification of participation
Receive your certificates and pins as you advance through the Levels of the Professional Development Program
Every class, seminar or workshop that you attend at NNEP Embroidery Marts can then propel you forward in the Professional Development Program! Attending Embroidery Mart even qualifies for a unit!
Your level of Professional Development is tracked based on the number of units you submit to the Program. Increase your Level with every 10 units of submitted documented Professional Development.*
Level 1 = 10 units of documented Professional Development
Level 2 = 20 units of documented Professional Development
The levels you achieve will be tracked indefinitely!
*Documented Professional Development means that you have attended an event and NNEP was able to verify your attendance at this event through documentation submitted by the presenter or event coordinator. NNEP will be contacting other industry event professionals and educators to invite them to have their events listed for Professional Development participation and to have Program unit values assigned.
Program One-Time Enrollment Fee: $35 for NNEP members*; $47 for non-members
Unit Submission Fee: $7 per unit of documented Professional Development
Embroidery Mart Enrollment Special!
*SAVE $20!

Enroll in the program for the one-time fee of only $15 

IF

  you are a current member of NNEP!
NNEP Members – Log in the to Members Only page to enroll at this reduced rate.
Submit the units you earn with your attendance or participation at or after Embroidery Mart with the forms provided at the Mart or use the online form below (added shortly).
Start your journey in the Professional Development Program now. Enroll today – click the ENROLL ME button below.

Be sure to register for the upcoming Embroidery Mart as well – click the Mart box in the upper right of this page.
If you are
already enrolled in the NNEP's Professional Development Program

–

Click this button to submit training you've participated in for PDP Units:

If you have any questions about this Program, email NNEP at PDP@nnep.com or call NNEP at 800-866-7396.