What is the NNEP, and who created it?
NNEP stands for the National Network of Embroidery Professionals. We are a trade association for embroidery and apparel decoration professionals. You have questions, we have answers! You have problems, we have solutions!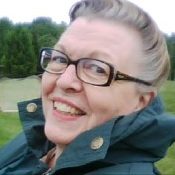 Susan Ritchie
Arch Ritchie
Jennifer Cox
Jessica Chech
NNEP is the only trade association in our industry founded and managed by experienced embroidery professionals.
We're the real deal. We provide solutions – when you need them! With decades of experience in our own embroidery business, we understand where you're coming from…and we provide the embroidery training that will help you grow your dream business.

NNEP Founders Susan Ritchie, Arch Ritchie and Jennifer Cox have been named to the Stitches Magazine Power List, the list of the 75 most powerful and influential people in the industry, four times by this industry publication.

NNEP president Jennifer Cox was recognized as a Small Business Influencer in the Leaders category in 2013. The Small Business Influencer Awards honor those who are influential to small businesses in North America, through the products, services, knowledge, information or support they provide to the small business market. The Awards are designed to recognize the unsung heroes of small businesses – those who support and encourage entrepreneurs and small business owners, and help them achieve success and stay successful.
In the late 80's, Susan and Arch owned a needle arts boutique in Hudson, Ohio – knitting, cross stitch, needle point, hand embroidery. They were intrigued by the possibilities presented by a commercial embroidery machine. They thought it offered an interesting high-tech counterpoint to their successful low-tech store. The first machine was a single needle, single head commercial machine.

Within the year, Susan and Arch recognized that the embroidery side of the business was where they wanted to grow. They invited Jennifer (their daughter) to join them in the business. She graciously declined, as she was well on her way in an interesting career in Columbus, Ohio. They invited Jennifer to attend an embroidery event in Columbus, "Just for the afternoon – what could it hurt?" By the end of the event, Jennifer was ready to join the family business.
No much later, we moved the machine from home up to the retail store. Additional machines were added. Soon the store was not big enough. Susan and Arch sold the yarn shop. They moved to an old fashioned "live over the grocery store" building in Kent, Ohio. They lived upstairs, and the embroidery business continued to expand downstairs. Multihead equipment, a heat press and a pneumatic hooping press were quickly added, as were additional employees.

It quickly became apparent that there was little "infrastructure" to the commercial embroidery business. Arch had 30+ years as a nationally recognized salesman. Susan had a master's degree in administration, and years of experience operating her business. Jennifer brought experience building and hosting national events as well as sales skills. After conducting a national survey of large and small embroidery businesses and the industry publications, Susan, Arch and Jennifer determined that they could create a membership association for the commercial embroidery industry. After input from legal counsel, NNEP was born. NNEP marked its arrival in the commercial embroidery industry by hosting its first event on June 21, 1996 in Richfield, Ohio.
Today NNEP is the premiere organization for information, member benefits and support for professional apparel decorators. It is designed to help independent business owners explore and expand their potential, one professional at a time. We love creating and hosting the best events in the industry. The annual NNEP trade show (held in the spring) and the national trade show, Embroidery Mart, (held in the summer) provide premiere industry-specific education.
Why should you become a member of NNEP?
You have questions? We have answers. Why operate your business in a vacuum? Join the community of professional apparel decorators! Join the conversation about how to grow and enhance your business, and your skills as an embroiderer and business owner. Tap the NNEP staff's decades of embroidery experience. More importantly, tap into the knowledge available within the membership – literally 1000s of fellow professional embroiderers and apparel decorators! NNEP saves members hundreds of dollars and untold hours as well as provides continual support. Members earn increased profits and production – making more money while working more effectively hours.
NNEP Membership is $245 for an entire year.
You could save more than that with the member benefits within your first 6 months!
SIGN UP NOW