New NNEP Professionals Directory Coming Soon!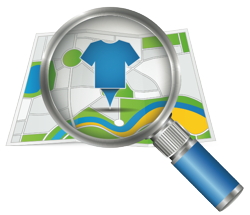 Customers want to know that they are connecting with a qualified business for their embroidery and decorated apparel needs.
Big News here at NNEP - We are about the launch the new and improved Professional Directory!
When they find YOU on the NNEP's new Professional Directory, they know they will be in good hands - YOURS!
Want to know more? Request more details here:

3/5/14 Update - Just had the first walk through with the team that is developing this custom software for NNEP. Our new "Find a local embroidery / apparel decoration Professional" directory is VERY COOL!  I can't wait til it is finished!
NNEP Members, you are really going to like this new tool - and your customers and potential customers are going to LOVE it!  Stay tuned - we will let you know when it is ready for testing and for the actual launch.
The Directory will be live by Embroidery Mart-COLUMBUS. Come to the NNEP booth to create or update your listing!