How You Say It Matters!
Another "ah-ha!" moment here at NNEP...
as I was rebuilding the NNEP website. It was such a significant "ah-ha," that I wanted to touch base with you about it, as I think this one minor tweak could have an impact on your business as well!
Here's what happened...
I was creating the description for the "Find a Local Embroiderer" button on the NNEP.com home page.
Yes, we all know that words matter.
Yes, we know we need to tell people what we want them to do...
But when it comes right down to it, just exactly how good are we at being perfectly clear with our information and instructions? I was really struggling to come up with the right words...
"Find a local embroiderer to add logos to your shirts, hats and jackets".... hmmm, nope that's not it....
"Need your logo put on something? Call your local embroidery professional" ... not any better..
"Get great embroidery from a local business owner"... certainly not there yet....
and then

WHAM

- it hit me - 
One of the biggest frustrations NNEP members express to us as their professional embroidery business owners association is the number of customers that come in with the product already in their hands!
So WHY are we telling John Q. Public to "Get Embroidery???"  
We need to tell them we can provide great PRODUCTS and that we can put custom logos, designs and monograms on them!
The difference may seem like "to-MAY-toes" and "to-MAH-toes," but it is a significant difference indeed!
So, here is what is says on the NNEP.com home page now:
ARE YOU LOOKING FOR APPAREL OR PRODUCTS WITH YOUR BUSINESS NAME OR LOGO, OR FOR THAT PERFECT GIFT WITH AN EMBROIDERED LOGO, CUSTOM DESIGN OR MONOGRAM?

Connect with a local embroidery professional - they have just what you need!
What do you think?  Does this set the expectation that we, the embroiderers, are the source of the products? If you have suggestions about how we can strengthen this statement that we have the STUFF and the ability to customize it, please let us know! Post a comment below, post on the NNEP facebook page, or send me an email!
Think about this as you hear yourself answer the question, "So, what do you do?"
Do you say, "I own an embroidery business..." or something along those lines? Many people do not know what any of that means, so the conversation often fizzles out, and there goes a potential opportunity - how frustrating!
What if you changed that to "We provide quality custom products to help our customers build their brands. And we also offer the best gifts, ever!" That is much more of a conversation-starter!
It is up to US to change the nature of this conversation, with ourselves, our customers and even our Industry!!!
Give it a try, and let me know how it works for you...
Update 10/7/14: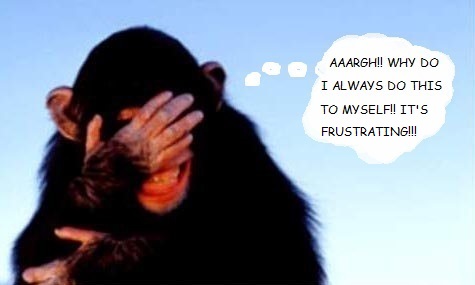 DANG IT! Just caught myself doing it AGAIN!
I began saying, "We put your logos on your shirts, jackets and caps…"
I need to brainwash this OUT of my head, and begin saying:
"We PROVIDE your shirts, jackets and caps and put your cool logos on them!"