Graduation Supplier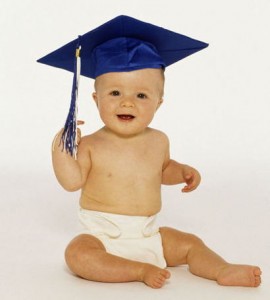 Believe it or not, the "graduation" market is bigger than you would think.  Many schools and institutions present a "graduation ceremony" several times throughout the students' career, beginning in Kindergarten.  And boy do the little tots look adorable in their little teeny tiny caps and gowns.
And then the tots grow up a bit more and graduate (again) as they shift from elementary school to middle school.  If the school system has multiple buildings for the middle school years, the students could even graduate again before they even get to high school.  Then you have the big one - high school graduation, and then the really big one - college graduation.  Every step in this educational journey represents an opportunity for graduation caps, gowns, tassels and trinkets such as diploma covers and autograph books.
Finding a wholesale source for graduation gowns, caps, stoles, tassels and autograph books just got easier - I found a new resource at a trade show last week.  Check out Smooth USA the next time you have a request for graduation  products.  They may have exactly what you need.
Smooth USA - SmoothUSA.com