Machine Embroidery Placement Templates
The Embroiderer's Helper is an easy solution for positioning left and right chest machine embroidery designs on tees, sweatshirts, and placket shirts. No more guesswork or poorly placed or crooked embroidery designs!
Use the Embroiderer's 'Lil Helper embroidery pocket template for getting designs straight above pockets with confidence and consistency!
Trouble getting your machine embroidery designs straight or in the same place every time? These Embroidery Templates are for you!
Susan Ritchie, a co-founder of the National Network of Embroidery Professionals (NNEP), created these machine embroidery placement templates for her embroidery business in 1991.  She used her templates so that the center of the embroidery designs would line up in the same location, no matter what the size of the shirt was.
Using her embroidery template when she hooped garments to embroider them made her more efficient and more accurate, saving her time and preventing shirts with crooked embroidery designs.
Susan also developed an embroidery pocket guide for placing machine embroidery designs over pockets with accuracy, the Embroiderer's 'Lil Helper.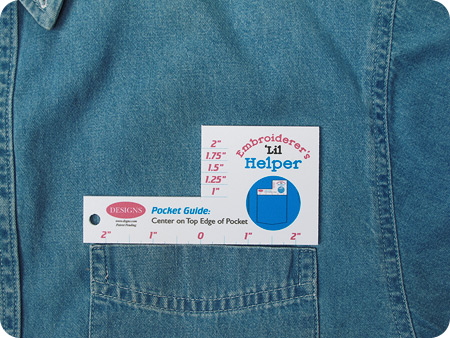 Save hours of frustration and countless ruined garments!
PS - These would be excellent gifts for everyone you know with an embroidery machine!
See how easy the Embroiderer's Helpers are to use - watch the video:
- - - - - - - - - - - - - -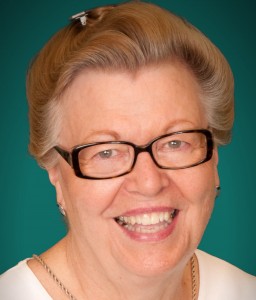 Susan Ritchie has been an authority in the embroidery industry as one of the co-founders of the National Network of Embroidery Professionals since 1996.  She specializes in teaching embroidery business owners about embroidery techniques and machine embroidery best practices.